After using the Bodyguardz for a few weeks not, the all-body skin for the Touch Pro, part 1 here and part 2 here, I am "ok" with it. My Touch Pro has not had a scratch except for the screen which is using the 'stock' protector which came in the box, but only minimal. There is a good grip on the phone now so it won't slide off your car dashboard or in your hand.


The touchpad area where I had a finger print & loose print from the leaked applicator bottle is a bit ugly, but overall not too bad.
The edges did start to peel at 3 corners of my Touch Pro as shown: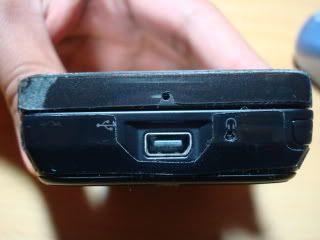 You can see that this corner is peeling & can just make out the fibres that I was talking about. I guess the corner was peeling because it was the angle that I put it in my pouch? No hope of cleaning that corner & re-applying.
Another corner, opposite the power button. Not as bad as the others. The overlap is visible on the opposing side.

The back of my Touch Pro. Notice the peeling on the top left hand corner. The small air bubbles are not visible here, quite minimal.
This is a close-up of the back corner.
Using this skin has some disadvantages like my car kit is a bit more tighter than usual even if it is only a few millimeters thick, so a bit more force is needed to get it in. I use a Krussel pouch & when I get the phone out of the pouch, there are tiny fibres clinging to the edges of the Bodyguardz which is a bit of a nuisance. The phone seems a bit more fragile in my opinion, I'm consciously trying to do my best not to peel the skin everytime I put the phone in my pouch or when I use it. Maybe it's just me? The peeling corners are to be expected, I have been careful though. The phone is still a finger print magnet, but skin oil does not get on the phone. The phone does in some angles look a bit 'cheap' from the peeling corners & my 'shoddy' workmanship.
Overall, I feel the Bodyguardz is a nice piece of kit, but I think it is 'user-dependent' - i.e. how you put it on yourself. It does it's job of protecting your pda very well from scratches. It provides a good grip for your phone so it won't easily slip. You get 2 skins with your order & customer support has been excellent and I also got a free lint free cloth after I completed the buyers survey free of charge.