Wow! HTC are continuing to make very impressive devices. The HTC HD2 or Leo is the successor for the Touch HD.
HTC have this afternoon officially announced the release of the HD2, AKA the HTC Leo. The HD2 (Not the Touch HD2), is the successor to the highly popular HTC Touch HD and is set for a November release.
Following on from the success of the Touch HD, the HD2 will maintain the features that made its predecessor so successful, whilst bringing some great new additions to the market.
The stand out features of the HD2 are Windows Mobile 6.5 Operating System, a 1GHz processor, a massive 4.3" display and an incredibly thickness of just 11mm. The Touch HD was regarded by many as HTC's most popular device last year, so they've taken some of its best features and built on them. The screen has been made half an inch bigger, the talktime/standby time improved significantly and the processor speed doubled. New features such as a G-Sensor, Digital Compass and Footprints have also been added, so there's no doubt that the HD2 won't disappoint.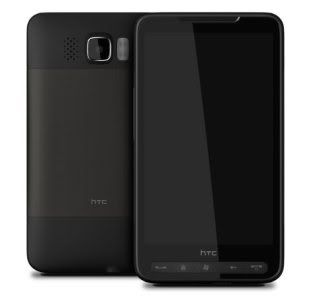 Here's the key specs that the HD2 will feature:
Windows Mobile 6.5
1GHz Processor
4.3-inch VGA display
GPS
WiFi
Bluetooth
5 Megapixel Camera
3.5mm Audio Jack
See that? A 3.5mm jack. And the 1GHz processor and 5MP camera? Wow! Expect a November release.
You can get it at
Clove.co.uk