This is a smart & innovative screen capture program that I found out today. It only works on pda phones with an accelerometer though e.g. Touch Pro, Diamond, HD, Xperia, as the name implies: Shake & save. Reminds me of Talladega Night's (A comedy with Will Farrell & his sidekick, forgot his name) - Shake & bake!

The concept is simple, you shake your phone & this program takes a screenshot of it in .Png, .Bmp, .Gif, .Jpeg. Hold on tight to your phones because the developers are not responsible if you drop & ruin your phones!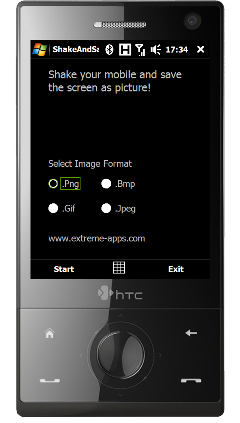 The website also has 2 other cool apps called gPC - a car performance calculator & GPS refresh rate meter which is self explanatory. See
here
for another review of another great screen capture program called Capsure.